It Takes Two to Tango
Leaders Must Cultivate Understanding. Only Then Can They Effectively Act.
We differentiate our work through a sophisticated blend of elements that truly generate "understanding in action." Putting understanding into action is the essence of leadership. Without both understanding and action, there is no leadership. Yet understanding is dynamic–it can become wider and deeper, shaping people's actions. Expanded understanding acted upon creates and sustains genuine leadership.
A leader must cultivate both to grow.
Leadership Follows a Natural Flow
Avastone Consulting provides a backdrop for understanding and action. We serve as a catalyst for a dynamic experience that activates a multidimensional exploration. Instead of pigeon-holing you into formulaic notions of what leadership looks like, we afford you the opportunity to discover the essence of leadership and your natural place of leadership. We help you build upon inherent strengths and capabilities.
Avastone approaches leadership development as a process, utilizing a carefully orchestrated cycle of deployment to create movement and impact desired. Here is a graphical overview of Understanding in Action:.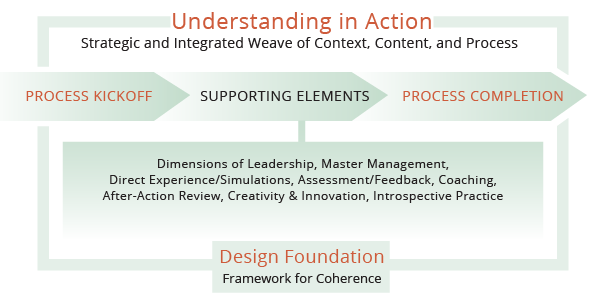 Natural wave. Your people, your power.